Balas Promote "Filial Piety" Combined with CCTV
Aug. 31, 2016
Hits:4586
"Filial Piety" is the marrow of traditional Chinese culture, it's a morality standard for each family to keep harmony for thousands of years. The Chinese Filial Piety culture have a long stories, from thousands of years ago, it has been inherited by millions of people with different methods. Balas as one of the brand from Chiaus Group combined with CCTV "Old Story" channel, working together to build the documentary "Father and Son", this documentary has been publish at 21th August, to tell you lively of the charm of Chinese Filial Piety and his inherited.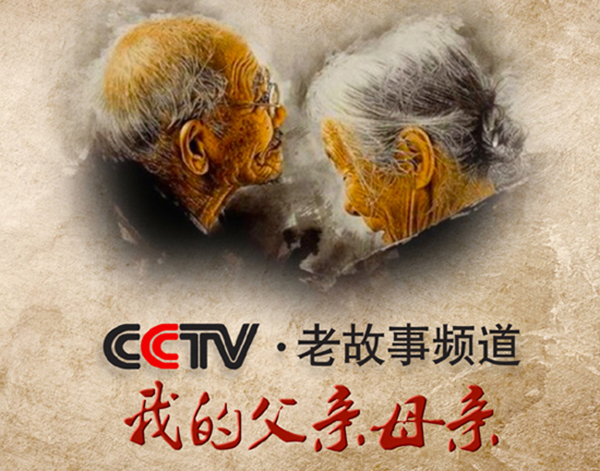 Filial Piety heritage Balas brand initiator tell you story
Zheng Haorong is one of the ordinary father in this billion population country, with his life attitude of good, filial and perseverance face to the hard time, while he always keep in mind to set a positive example through himself to teach son how to do, while the son was influence by his father and heritage the filial. " I was with my father when I was young, I saw his care and concern on families, the polite and helpful to relatives and neighbors, and gradually his has been my pattern to follow." The initiator of Balas brand Zheng Jiaming told.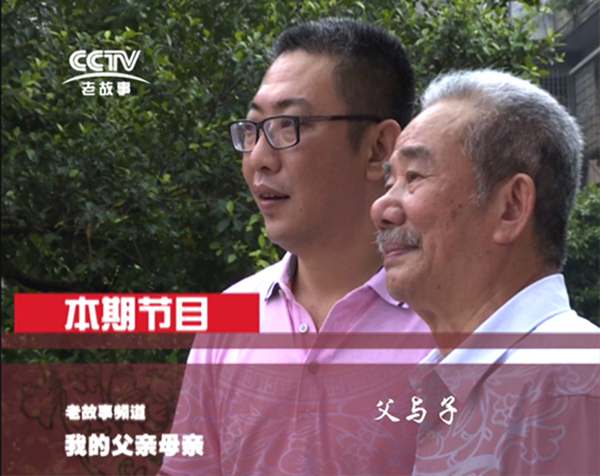 However, the unsuspected illnesses of father makes Zheng Jiaming thinking. He saw elders in hospital lie on beds with pains along with the increasing ages, the cruel reality told him the filial piety is not only to family, but also to more old people. Zheng Jiaming decide to develop and produce a high quality adult nursing product, that everybody could care to their parents more considerate.
Pour into "Love and Filial " to his business, to be filial while his company to feedback to society. This thinking has been admired and supposed by father Zheng Haorong. Zheng Jiaming built up Chiaus (Fujian)Industrial Development Co., Ltd by himself, use his ten years experience of R&D and produce in baby diaper, combined with qualify resources domestic and overseas, constancy input the research and develop of adult care products, such as Balas adult incontinence diapers, adult nappies.
In 2010, Balas brand was established, Zheng Jiaming as the initiator of brand joint hands with Chiaus group senior consultant Mr. Yang Zengyang participate into the R&D of the adult care products, and lead the team of Chiaus R&D to use various kinds of diaper patent on the adult diapers. The second year, Balas product acquired many national innovation patent and published. 2012, Balas successful promote adult diapers which it's the first type of China diaper that had acquired the patent of double absorption cores. It makes the qualify function and safety incontinence diapersfor old people.
2015, Zheng Jiaming with his father's fully support launches the socially useful activities of Filial Piety, together with China aging development foundation, China Elder Health Care Association, Xinhua Online and other organizations and media, as well as Krym, Chen Sisi, Liu Xiao Ling Tong and other artists, hold a grand ceremony in Beijing Great Hall to launch the socially useful activities of "Care and Concern to the old people group", to call everybody to participate in this activities. And the same day establishment every 8th April is the activity date of"Care and Concern to the old people group" for Balas brand. Meanwhile, Zheng Jiaming guide Chiaus group to donate adult diapers to more than 10 nursing homes, the behavior cause the attention among the social public.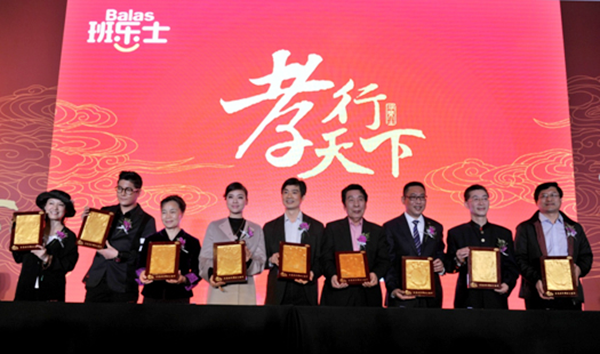 18th April 2016, Balas came to Beijing again and launched the activities of " Filial Piety with you" in Beijing Sijiqing Nursing Homes. During activities, Zheng Jiaming again leaded Chiaus group donated high absorption adult diapers which cost millions to more than forty nursing homes all over the country. Wish to bring the health and happiness to those old people through the high quality Balas adult health care products, making more elders enjoy their elderly life.
Expend the respect of the aged in one's family to that of other families. Mr. Zheng Haorong told his children the Chinese Filial Piety Culture through his behavior, it is deeply inside their mind and will heritage. While Mr. Zheng Jiaming transfers the filial piety culture with his own understand of responsible to family and the filial. Balas brand has also extend the love and filial.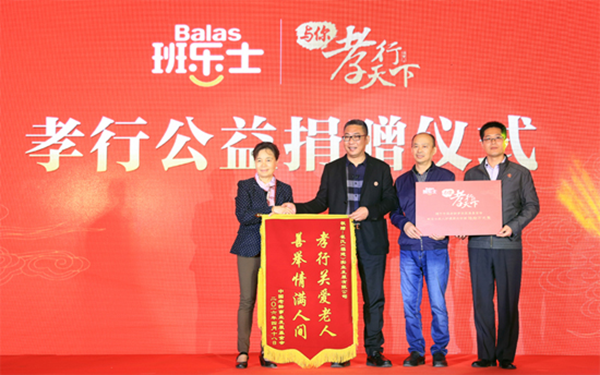 Promote Traditional Chinese Filial Culture, carry out activities of " care and concern to old people group", Balas never stop. In future, Balas will combined with more social power to walk with you.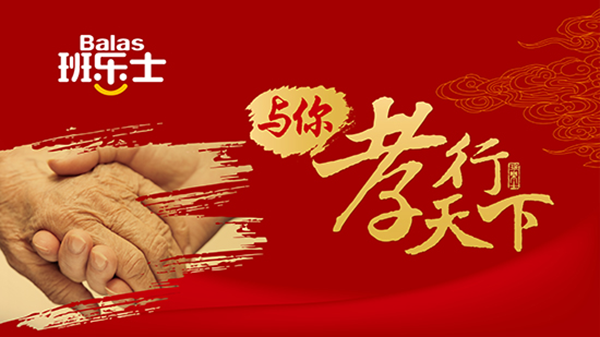 The Video about "Father and Son" combined with CCTV