Balas call on more attention to elderly care
Oct. 10, 2016
Hits:4708
"1-year-old children pull urine in pants are often forgiven, while the 80-year-old will be blamed; 1-year-old children don't worry about the feeding, 80 -year-old worry about no support. How the child grows, how the elderly will be degenerated. They are not "dementia", but returned to the child's state. "A word tells the life of the elderly is now suffering embarrassment.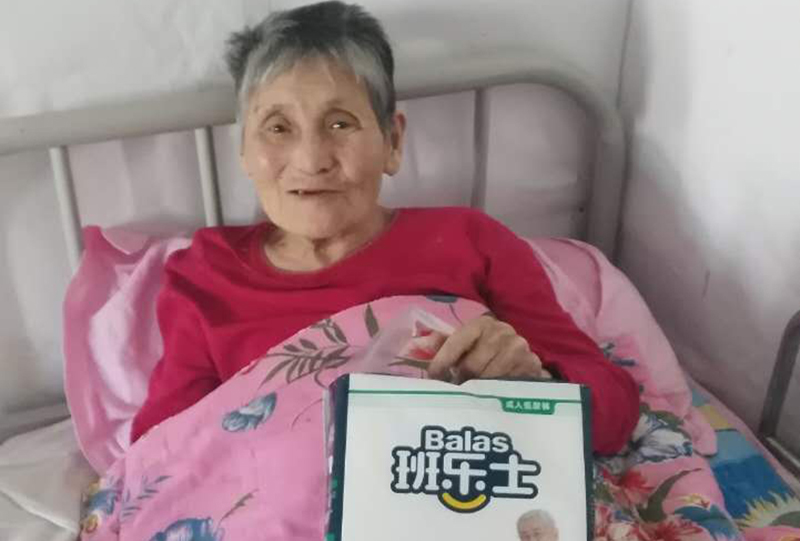 The support issues of disabled elderly is urgently to be solved nowadays! According to the information released by the China Aging Research Center, at present the population of old people has reached 25 million, disabled elderly exceeded 40 million.There is a huge gap between the demand and the aged care service. However, the socialized service system is difficult to be improved in a short time. From the existing condition, only promote the potential of Home care, Community service and Institutional service, we can improve the elderly pension disability issues in a relatively short period of time.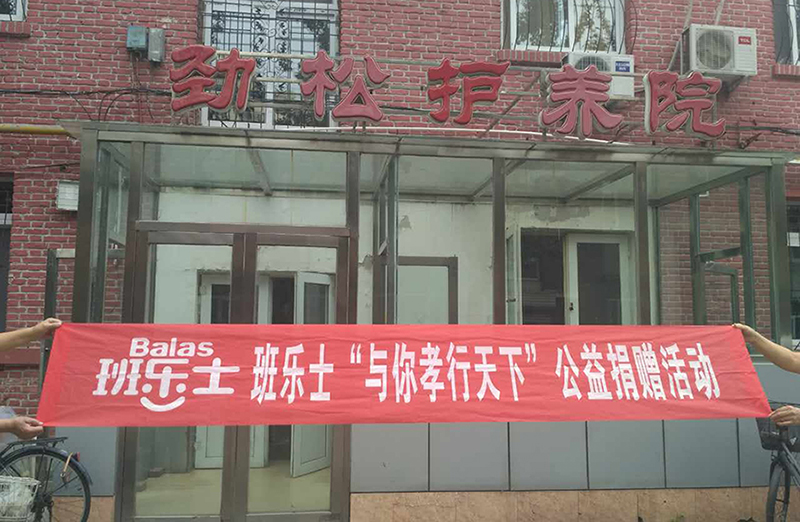 Although in recent years, local governments are increasing investment in community service for elderly, but there are many nursing homes do not want to accept the disabled. The reasons are, first, because the relevant facilities and human input cannot keep up; the second is that some conditional institutions do not want to take risks, mainly because the people are old, plus cannot walk or mobility, it is very prone to accidents, once the elderly have an accident, which will lead to disputes between the families of elderly and nursing home. In those institutions who receive disabled elderly, disabled old people pay more than the non-disability elderly.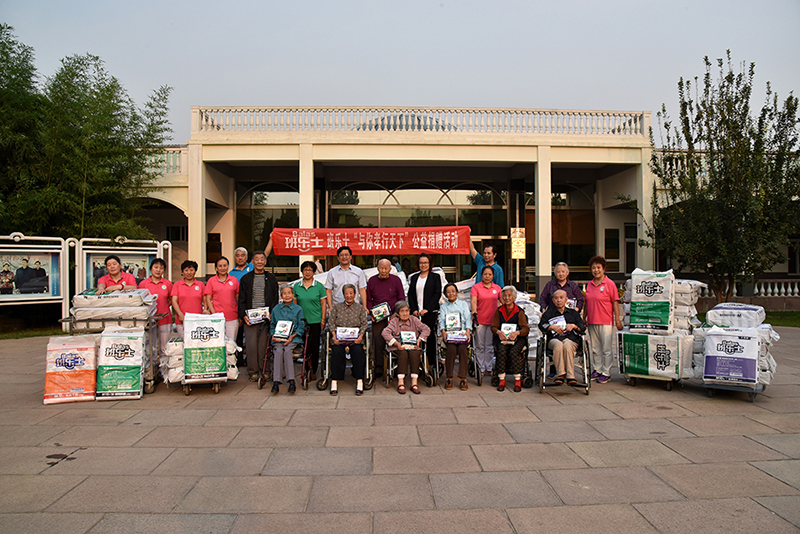 Aging is the topic we cannot get around, we cannot control a person's life and death in real time, the only thing we can do is within our capacity to try our best efforts for the old age people.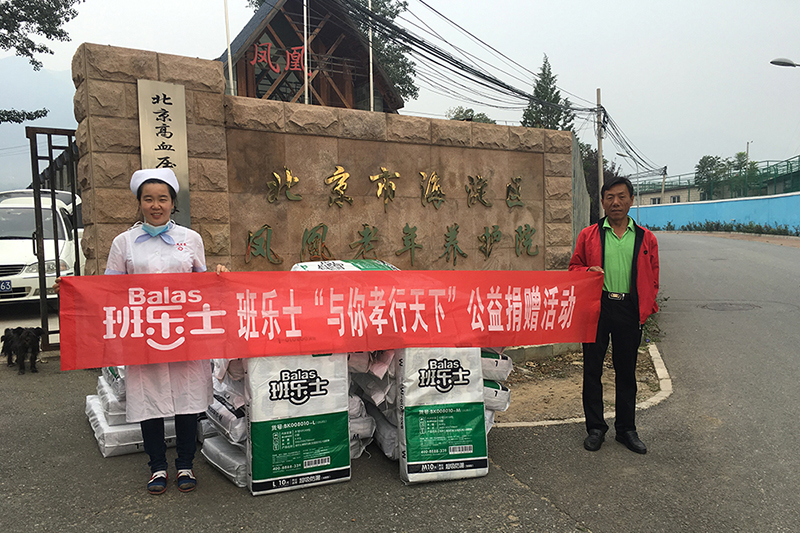 Since the Balas brand adult care products built by Chiaus Group, we always practice " offering the professional, useful adult care products for elderly "brand mission.
April 18, 2015, Balas launched "filial piety of the world with you" public welfare project for the elderly, together with China Aging Development Foundation, Xinhua media, many other institutions and the media to donate the adult care products for more than 10 domestic institutions. In 2016,Balas again launched charitable donation activities, and donated nearly one million Balas Adult Care Products to more than 40 social institutions service nationwide.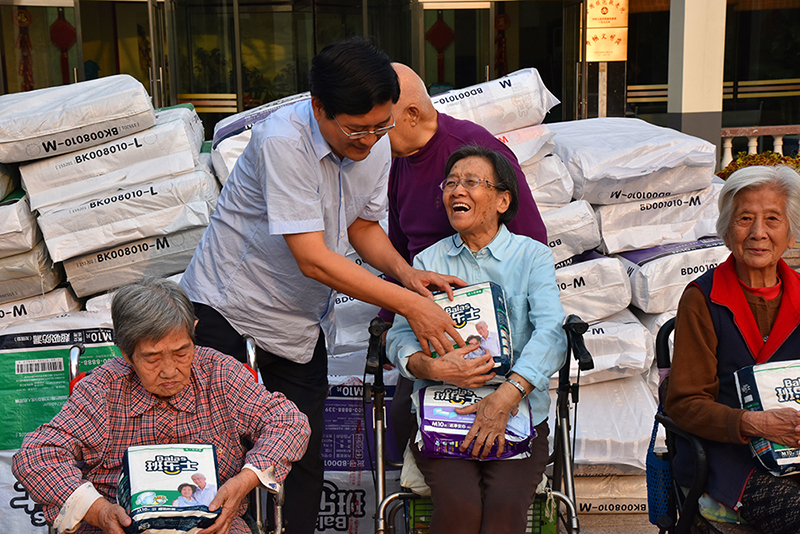 To create high-quality health elderly life for old people is the pursuit of Balas brand concept, to now, Balas brand has completed charitable donations to Gansu, Heilongjiang, Jiangxi, Xinjiang, Beijing, Tianjin and other provinces and municipalities.Balas filial piety will not stop the pace, and caring for the elderly action is continue. At the same time we also look forward to more communities can join the filial piety action together with Balas.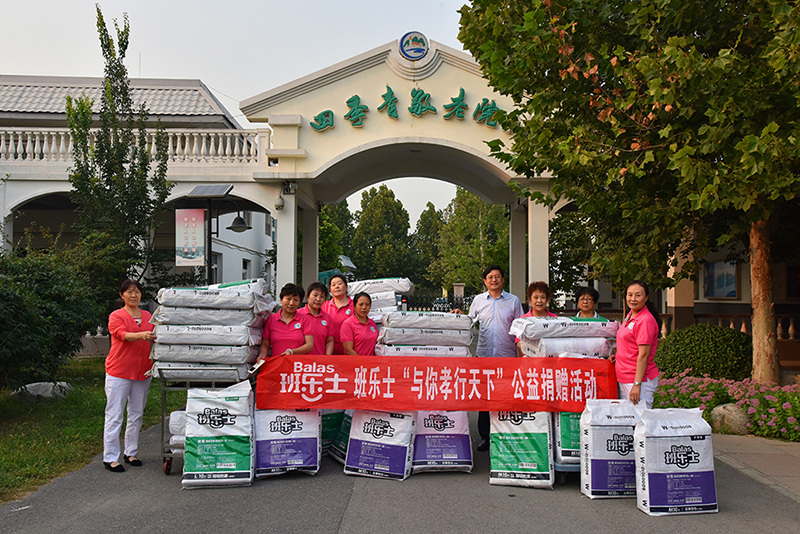 Written by Chiaus diapers manufacturer, mainly supplier newborn diapers for babies, baby dry diapers, adult diapers, baby training pants