Chiaus Got Success in Moscow Mir Detstva
Oct. 14, 2016
Hits:4144
Mir Detstva is, not only a new starting point of the third-quarter trade, but an indicator of guiding the success to the market. In 2014, the fair ushered its 20th anniversary, fruitful achievements. At that point, over 18,000 professional visitors from across Russia, neighboring countries and beyond; 502 exhibitors from 30 countries made the fair to be Russia's absolute leader in the sector of goods for children and teenagers.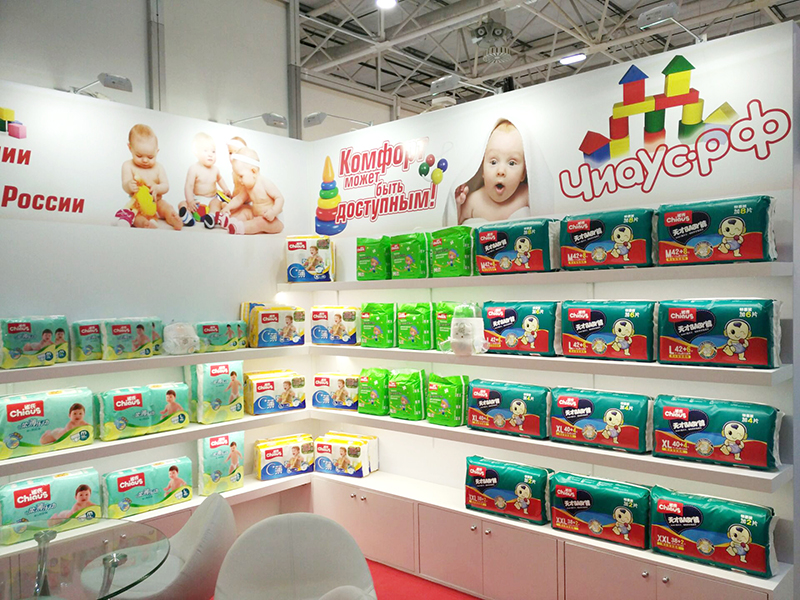 Chiaus brand is not only popular in China, but getting more and more popular in Russia. We are trying our best to promote our brand in Russia, attending Mir Detstva is one of the ways.The fair was during 27th to 30th Oct, 2016. In the fair, we show most of our popular products, baby diapers, baby training pants and wet wipes. These products now are increasing selling in Moscow, St. P and Kamchatka, etc. Premium stable quality, adorable design, tight packing, which is suit for mommy and baby's need.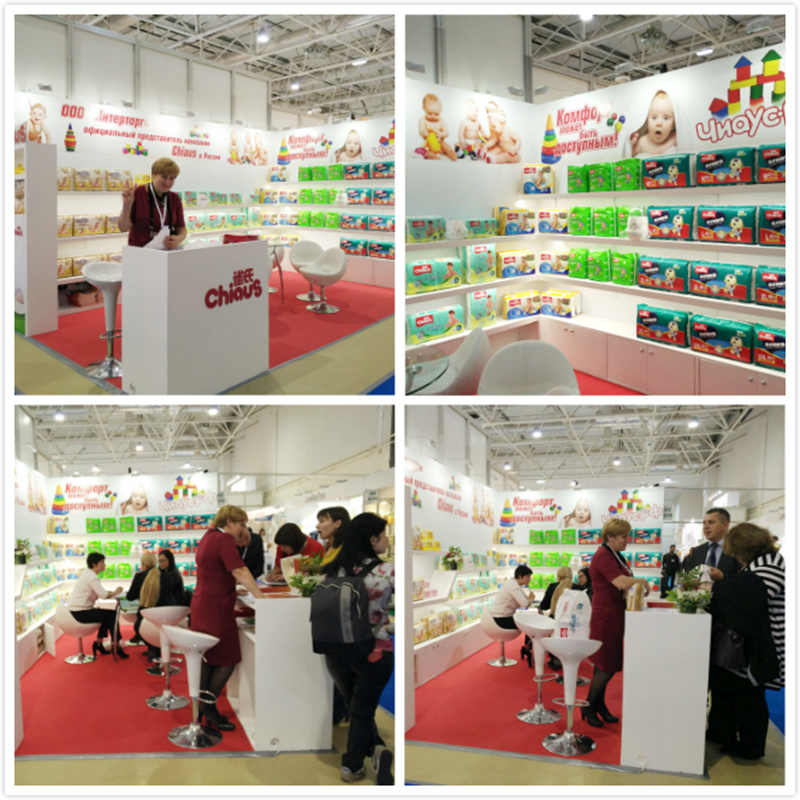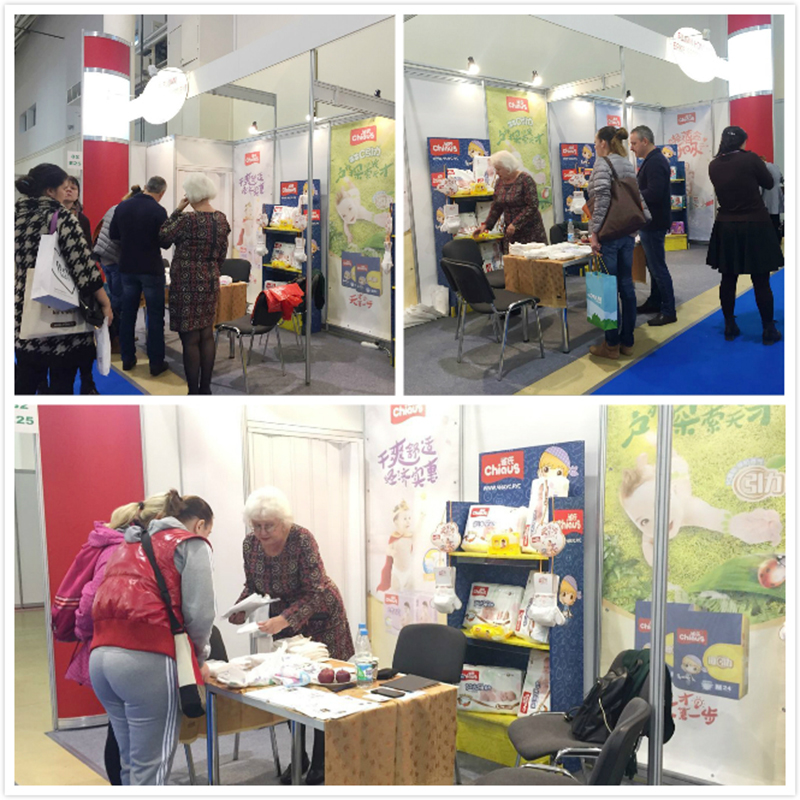 (Our two premium distributors in Russia )
Thanks for the fair, provides us with a good command of communication window, share information, to help us better innovation, and promote the development of the company's future. Through the fair, Chiaus increase its awareness, get new customers. The exhibition is one of the most efficient way of marketing, stimulate us to develop new products, collect the customer opinion of products and information on competitors, distributors, and new and old customers, rapid and accurate understanding of the latest products at home and abroad and the present situation of the invention and industry development trends, etc., to develop the development direction of the next step and provides the reference for the research and development and the improvement of the product.